Welcome to Clear Vision Auto Glass Ltd
You have the right to choose who works on your vehicle, Get a little extra from
Clear Vision Auto Glass Ltd.
We have been providing quality service in Guelph and area for over 18 years. Insurance claims are our specialty! We deal with all Insurance Companies billing them directly to make it easy for you. We do glass replacement for all makes and models on foreign and domestic cars, trucks and vans.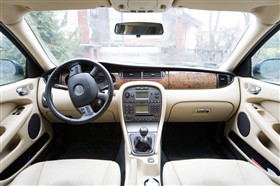 For the past 25 years Dave Vanderrsanden Owner of Clearvision Auto Glass has provided outstanding service and Quality repairs to the many loyal Guelph Clients.
We appreciate your support and we would like to inform you that Dave has retired from the many years in the auto glass industry.
In 1992, Terry Aivaliotis founded Allbrite Glass & Tint in Kitchener, Ontario, as a local family owned and operated business providing full service, auto, home and business glass & tint services to clients in the Kitchener, Waterloo, Cambridge, Guelph & Woodstock areas.
We are excited to inform you that we have now opened up our 2nd location at the Clear Vision location. We welcome and are excited to serve at the highest level, all Clearvision Auto glass clients!
Check out our website allbriteglass.ca